You can Hop around the main pages on my site by clicking pictures below.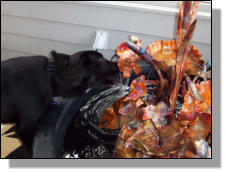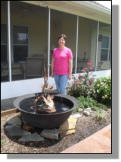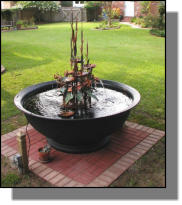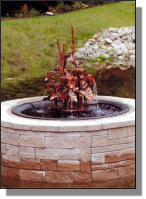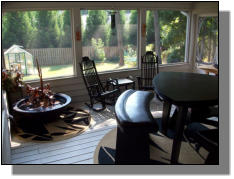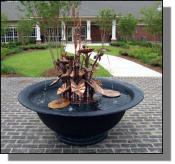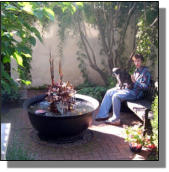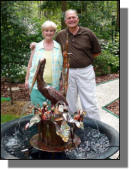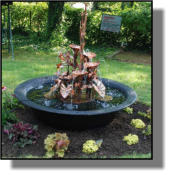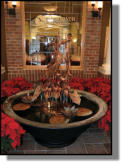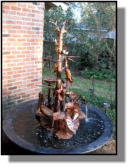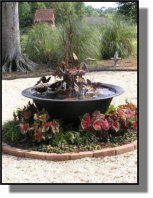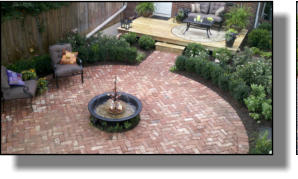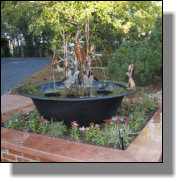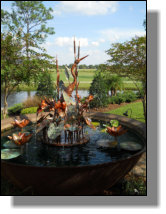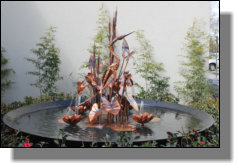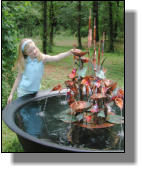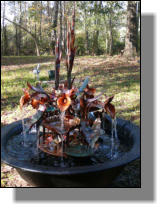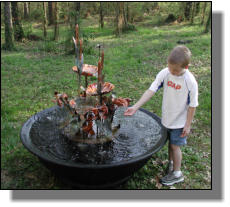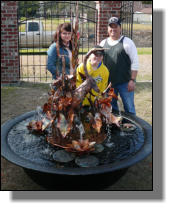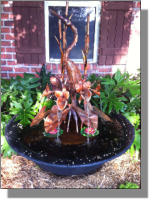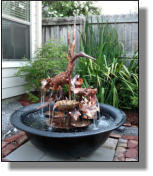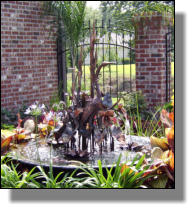 Using sugar kettles in your landscaping is an easy way to add a water feature.
No digging needed for fiberglass sugar kettle installation as in small liner ponds and if you want
to move it later, it's real easy. They look good as planters too.
Notice how nicely some of these examples have been dressed up by creative landscaping and greenery.
Using brick work to support or surround your sugar kettle looks great as well.
Notice how many of the examples don't require a lot of room;
see how some folks have used their fiberglass sugar kettles inside or in limited areas.
Even if you don't buy one of my copper fountains to show off in your sugar kettle, it will still add a lot of
Louisiana charm to your landscaping efforts. They are very versatile additions to your landscaping.
We make these ourselves in South Louisiana just short of Baton Rouge and north of New Orleans
Please let others know where they can find our fiberglass sugar kettles.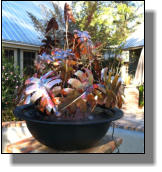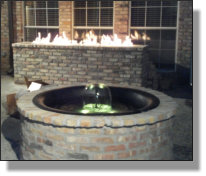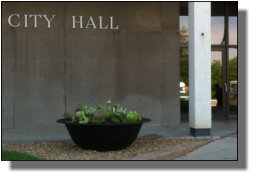 Sugar or Syrup Kettle Gallery
Use these pictures as inspiration for your sugar kettle water feature.